Effortlessly Track Your Employees' Work Using Screenshots, Time Tracking & Project Monitoring Software
Stay within budget, meet deadlines early & eliminate all the stress that comes with managing remote workers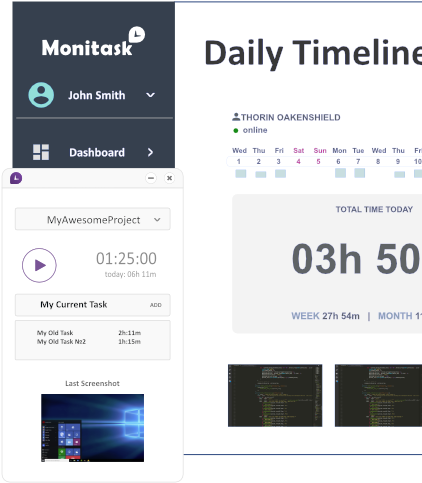 Managing remote workers can be stressful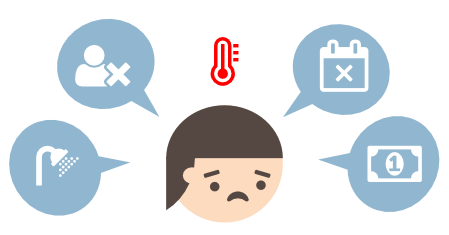 Without daily face-to-face conversations or the privilege of looking over your employees shoulders while they work…
It's easy to get a little tense and start worrying about how much work your employees are actually doing.
That's where Monitask can help. Monitask takes the stress out of managing remote employees, by helping you effortlessly keep an eye on your projects and workers.
How Monitask keeps remote work simple & stress-free:
Are you ready to invest in the modern, easier way to manage your remote workers?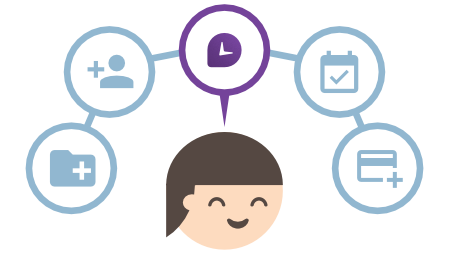 If so, make the investment in Monitask today, for just $2.99/month per user.
For this small price you can enjoy knowing you made a wise investment in software that will not only save you an incredible amount of time and headache…
But will also smoothly streamline your business to be a highly-efficient money-saving machine that actually puts money back into your pocket.
We also offer extensive 1-on-1 customer service to help guide you through any trouble you might have getting our program to work. And if you're still not happy – we offer a 100% no questions asked money-back guarantee, so you don't risk any of your own money by giving Monitask a go.
Free forever for up to three employees
Free
Free for up to 3 users.
Up to 3 Employees
Time Tracking
Up to 6 Screenshots per Hour
Keyboard and Mouse Activity
Online Timesheets
Reporting
Professional Version $2.99/month per user
30-day free trial. No credit card required.
Unlimited Employees
Time Tracking
Up to 30 Screenshots per Hour
Keyboard and Mouse Activity
Online Timesheets
Reporting